Upcoming News and Exhibitions
The Los Angeles County Museum of Art (LACMA) has acquired one of Meyers's large works, pictured below.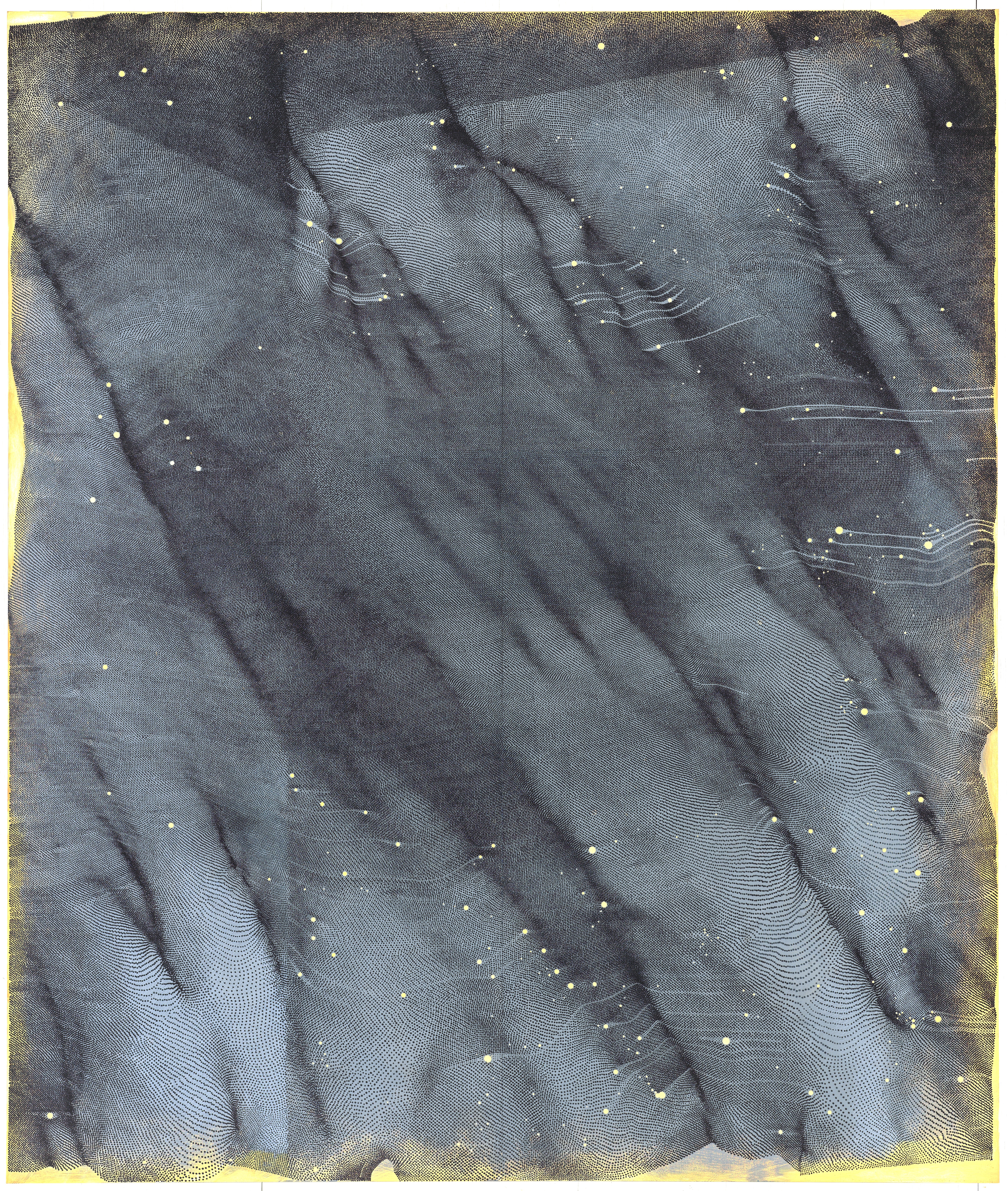 Untitled, 2019, 78 x 66 inches, acrylic ink on panel, collection of the Los Angeles County Museum of Art, CA
meyers' work is currently on view at the Amore Pacific Museum of Art in Seoul, South Korea in an exhibition of recent acquisitions titled Chapter Four.
One Wall a Web Through Which the Moment Walks, and exhibition at Unosunove, in Rome, Italy, curated by artist Jonathan Van Dyke, opened on Oct 13, 2023, and will be on view through January, 2024. The show pairs works by 20th century Italian artists with 21st century artists based in the US. Included in the exhibition are paintings, drawings, and sculptures by Carla Accardi, Nadia Ayari, Dadamaino, Gino De Dominicis, Carla Edwards, Kenji Fujita, Piero Gilardi, Hwi Hahm, Ellie Krakow, linn meyers, Sreshta Rit Premnath, Carol Rama, Julianne Swartz, and Jonathan VanDyke.
Time Being, curated by Khang Nguyen, will open at Wonzimer Gallery in Los Angeles in early January. The show will include works by meyers and eleven other artists who are living and working in Southern California.

Two of meyers's etchings were recently acquired by the British Museum in London. The works were published by Robert Brown, Washington, DC, in 2011.
A monograph of meyers's work has been co-published by Radius Books, The Columbus Museum, and Jason Haam.
The DC Commission on the Arts and Humanities has granted meyers an Artist Fellowship for the 2023/2024 fiscal year.
Along with Caitlin Teal Price and Tim Doud, meyers is a co-founder of STABLE, a 501(c)3 organization that supports the greater DC arts community through affordable and sustainable studio space, exhibitions, and programming. STABLE's studios opened on June 1st, 2019.