Upcoming News and Exhibitions
In celebration of the 5th anniversary of Jason Haam, in Seoul, South Korea, the gallery has opened an exhibition titled Jason Haam: Five Years. Included in the exhibition of works by gallery artists is the painting pictured below.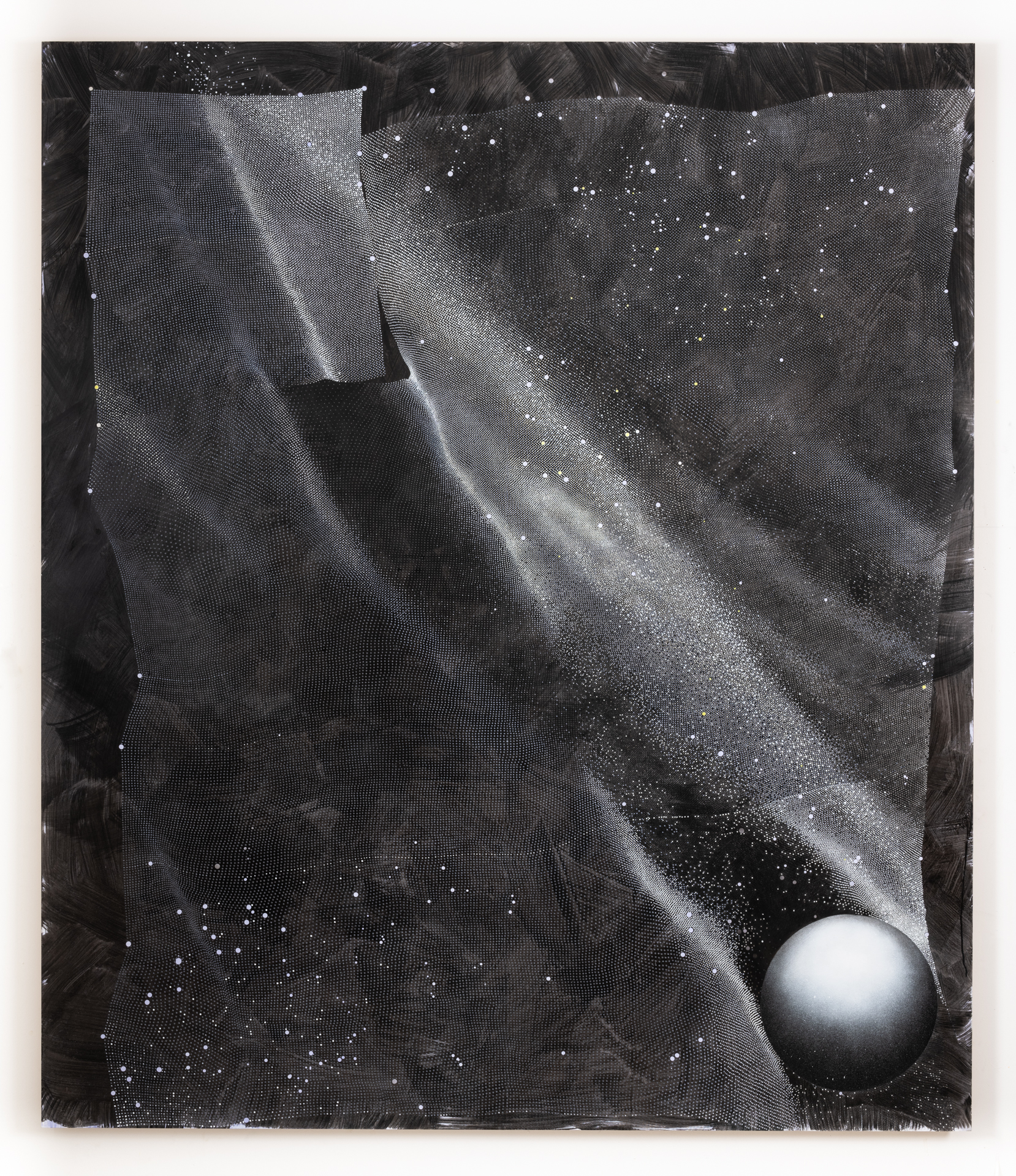 Untitled, 2021, 84 x 72 inches, acrylic ink and spraypaint on panel
Meyers's work will be included in an exhibition titled The Barlow Gilotti Collection, opening at the American University Museum at the Katzen Arts Center in Washington, DC, on February 4, 2023. The exhibition will be on view through May 21, 2023.
An exhibition titled How Do We Know the World? at the Baltimore Museum of Art includes Meyers's painting, Untitled, 2019, which is in the museum's permanent collection. The exhibition is "a major conceptual reinstallation of the BMA's contemporary wing that features nearly 100 works in a variety of media presented over the course of two years. Many recent acquisitions and works by artists who are women and individuals of color are included."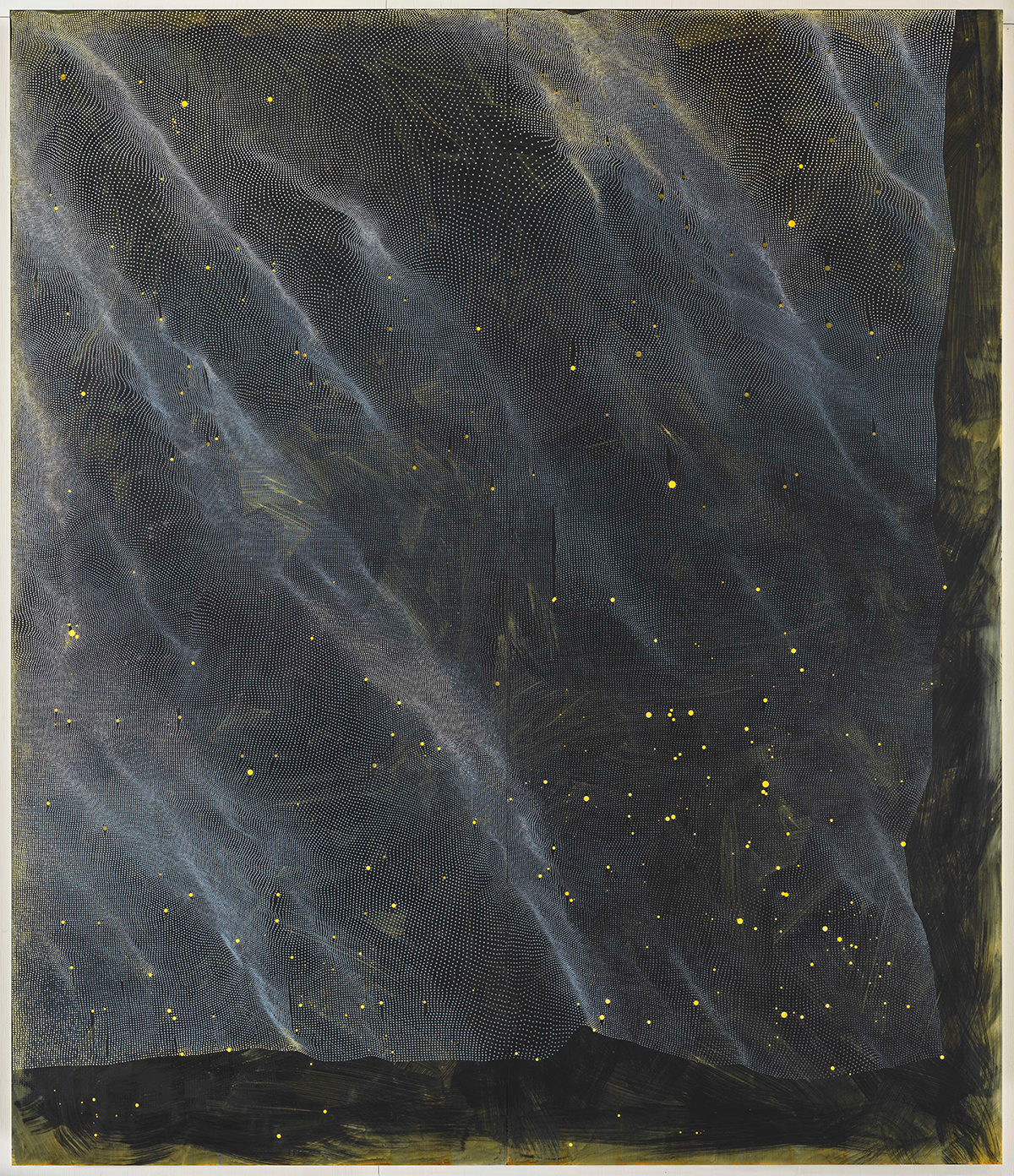 Untitled, 2019, 84 x 72 inches, in the collection of the Baltimore Museum of Art
Two of meyers's etchings were recently acquired by the British Museum in London. The works were published by Robert Brown, Washington, DC, in 2011.
meyers's work is included in "Abstraction: Landscapes and Otherscapes," curated by Ruth Fine, at The Ballinglen Museum of Art in Ireland. The exhibit will be on view through March 11, 2023.
meyers spent the month of June, 2022 in Japan as Artist-In-Residence at the Hayama Artist Residency. In conjunction with the residency, meyers's works were on view at Koki Arts in Tokyo, in a two-person show with Nadia Liz Estela titled Light as a Feather. The exhibition was curated by Dexter Wimberly.
Flying Horse Editions has published 5 new etchings by meyers in 2021. A unique trial proof from one of the editions was recently listed in Artsy: Ten In-Demand Works on Artsy This Week. One of the prints was listed in "Leah Hewson's INK Miami Picks" on Artsy during the Miami art Fairs.
meyers completed a month-long residency at the Iris Project, Venice, CA in March 2022.
The Amore Pacific Museum of Art in Seoul, South Korea, has recently acquired meyers's painting, Untitled, 2020.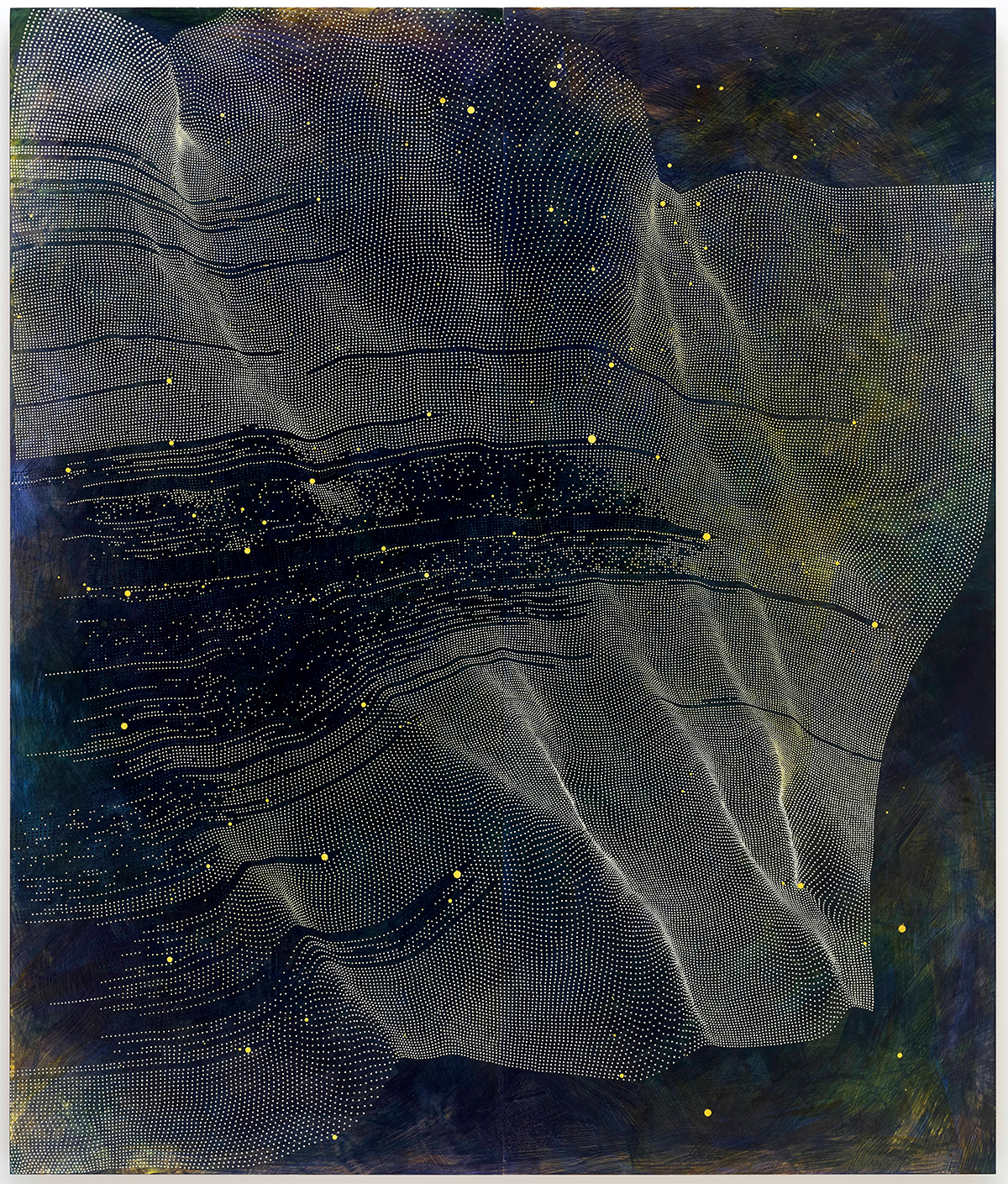 Untitled, 2020, 78 x 66 inches, in the collection of the Amore Pacific Museum, Seoul, Korea
A monograph of meyers's work has been co-published by Radius Books, The Columbus Museum, and Jason Haam.
The DC Commission on the Arts and Humanities has granted meyers an Artist Fellowship for the 2022/2023 fiscal year.
Along with Caitlin Teal Price and Tim Doud, meyers is a co-founder of STABLE, a 501(c)3 organization that supports the greater DC arts community through affordable and sustainable studio space, exhibitions, and programming. STABLE's studios opened on June 1st, 2019.